These three make quite the pack! Grayci is a ten-year-old Jack Russell, Grissom an eight-year-old Miniature Pinscher mix, and Arya a one-year-old mystery mix. (Any guesses?!)  They will soon be welcoming their first human sibling this month, so this session was to celebrate the time they've had together as a family before everything changes. They are all rescues who were very lucky to find their way into this wonderful home, where they will never want for blankets, treats, or tummy rubs.
Grayci and Grissom are attached particularly to their mom, while Arya has loved her dad from day one and has trained him so well that he holds her Nylabone chew for her while she lounges in his lap! I loved meeting all three of these spunky pups, each with such unique personalities. Grayci likes to talk and LOVES treats, Grissom loves to burrow in his blankets and was the most interested in posing for us, and Arya is all puppy and has brought lots of energy and excitement into the house.
Thank you, Mandy and Joe, for such a wonderful session!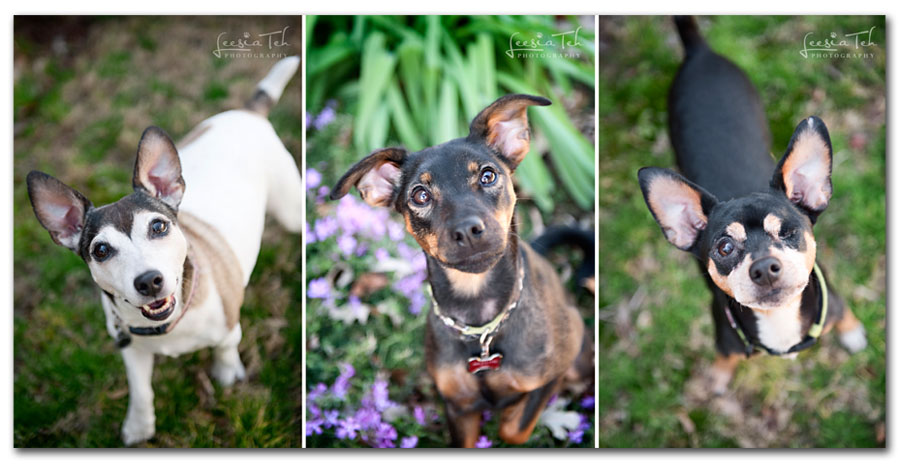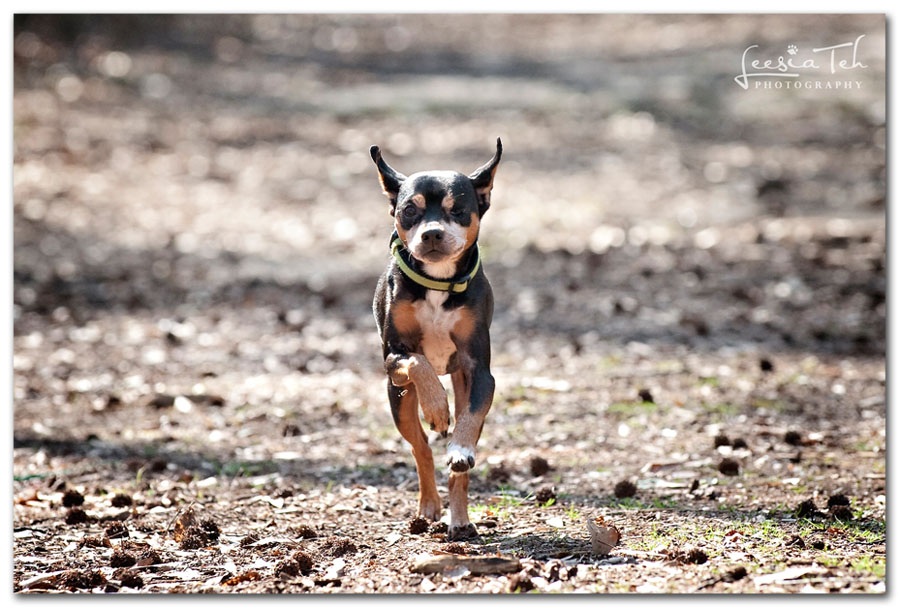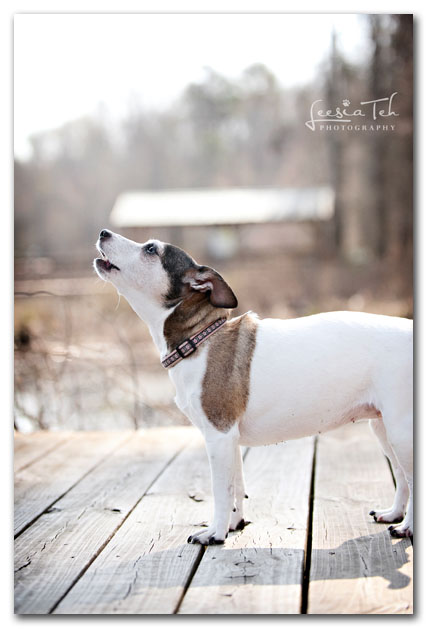 Arya has a super-curly tail, while Grissom has the cute little stubby tail that wiggles when he wags!


I left the room to change my lens, and when I came back I saw this. Love love LOVE.