These scruffalicious terrier mixes are one of the cutest pairs I've ever met! Even though they look like it, they're not littermates, but they were both rescued from local groups with the expectation they would be small-to-medium-sized dogs but both surprised everyone by turning out to be 60 pounds instead. :p Lili is the regal gray girl and is about eight years old. Peter is a year older and looks like the blond dog from the Traveler's commercials.
They are truly best friends and love to play together – Lili was adopted to be a friend for Peter since he was a bit anxious as an only dog, and they turned out to be a perfect match. Lili is the independent spirit who likes to explore and cause a little mischief every now and then, and Peter is a silly goofball who sticks to his humans like velcro. They are both super-sweet, attentive, and stinkin' adorable!
Now I'll let the pictures do the talking: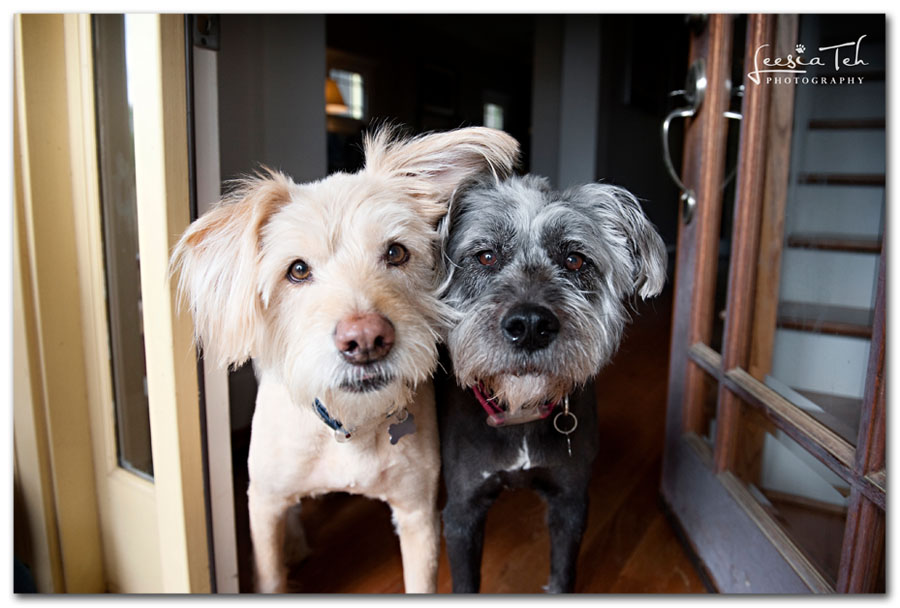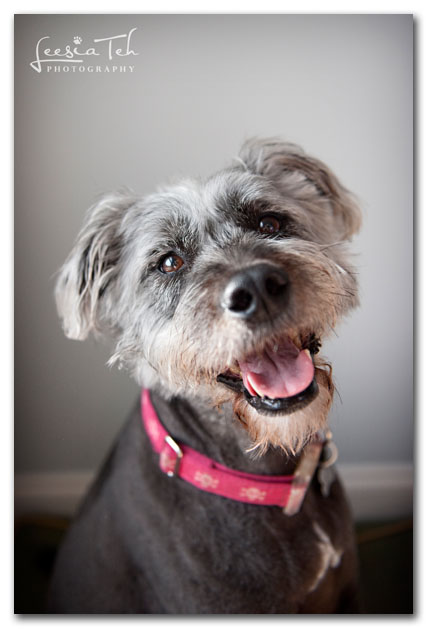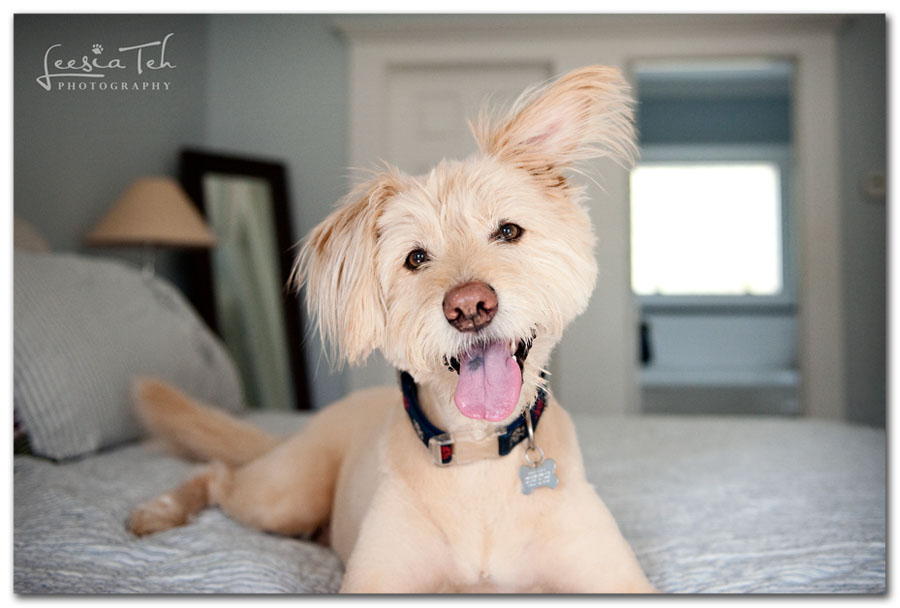 Peter is famous for his bat ears:

It wouldn't be a terrier session without some singing!