Zico is a majestic black cat whose wonderful mom rescues all-black cats from shelters because she knows they are the most overlooked by potential adopters. He is only six years old and has been fighting an aggressive cancer for nearly nearly two years, but now it's time to focus on filling his days with love, treats, and long naps in the sunshine.
Zico and his dog and cat sibling Torres and Cali (all rescues!) are seriously amazing. Zico and Cali are the first cats I've photographed who know commands – and actually respond to them! They can roll over, give high-fives, and stand up for treats. Not to be outdone, Torres is trained in German and was asked not to bark when I first walked in – and he didn't make a peep!
All three have such distinct and endearing personalities. Cali is ridiculously lazy and spent pretty much the whole time lying on her side or on her back, while Torres is reserved and inquisitive. Zico was much more active before his illness, but he still loves to be outside and still enjoys one of his favorite activities – flossing! This was discovered one night when his mom was getting ready for bed and he hopped up on the sink and snatched the floss away from her. Now if you hold the string out for him, he'll lean forward to nibble on it.
I'm so honored I was able to meet this handsome, loving boy and his family!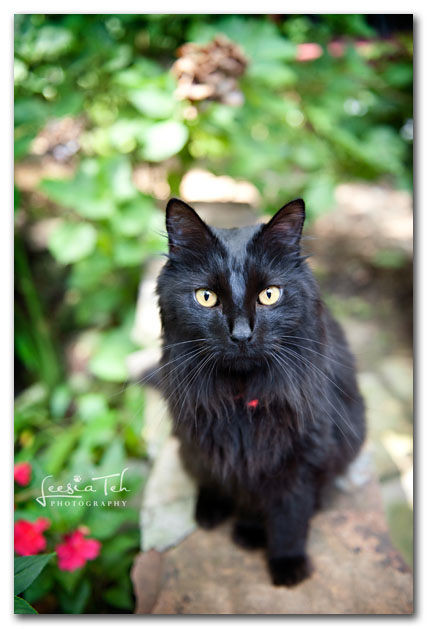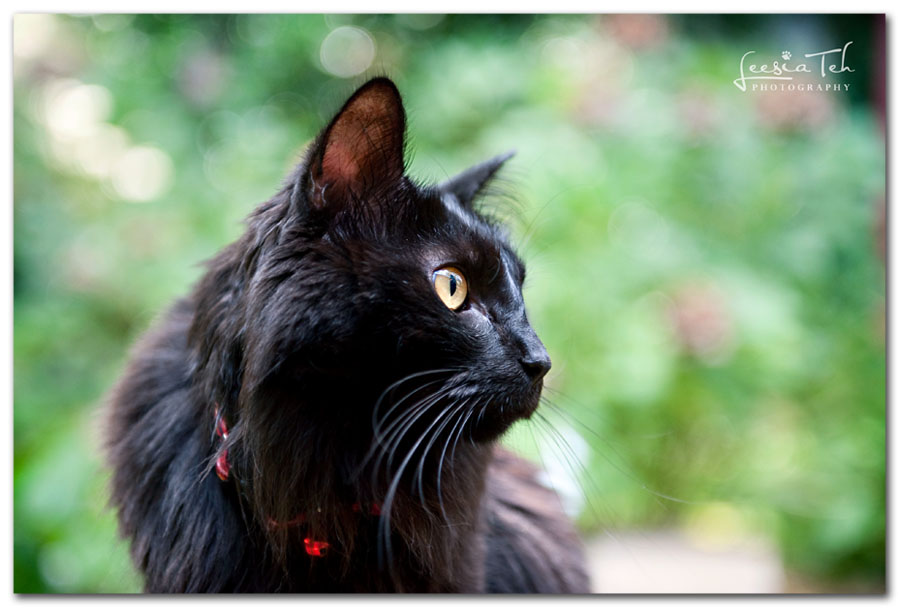 Sneaking in just a couple of Cali and Torres since Zico was the focus of the session: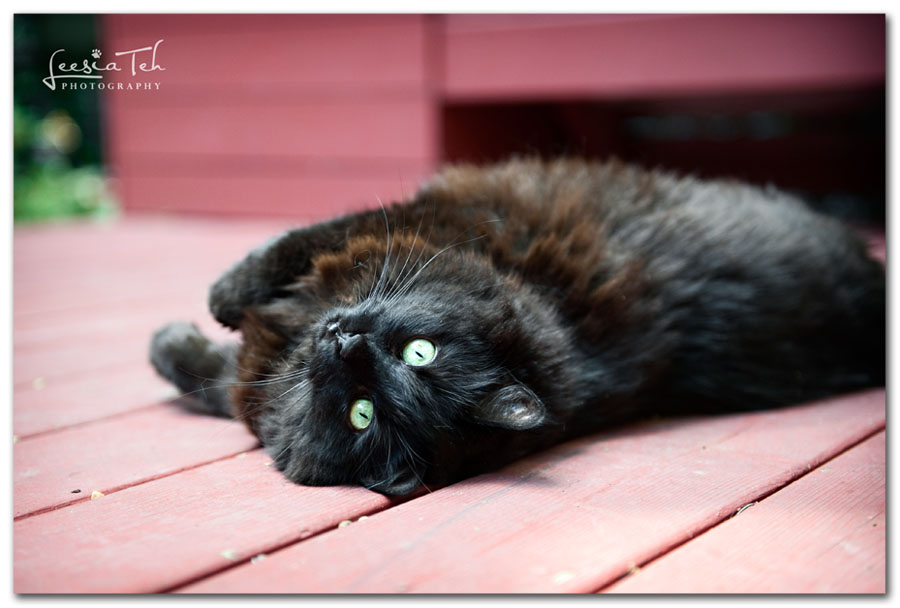 Zico's favorite spot is in a planter he's made into his very own custom bed: