Meet Lottie! She is a sweet little beagle mix who was adopted by her foster mom's mom – I love it when fosters get to stay in the family. ♥  She is really blossoming in her new home – she was extremely timid and uncertain when she first arrived, but now she is gaining confidence and loves to play with her toys and follow her mom everywhere around the house.
Lottie snuggles in her lap each morning while her mom has her morning coffee and loves to go for car rides. They are a match made in heaven! Such a happy ending – another testament to the value of fostering and the joy it can bring.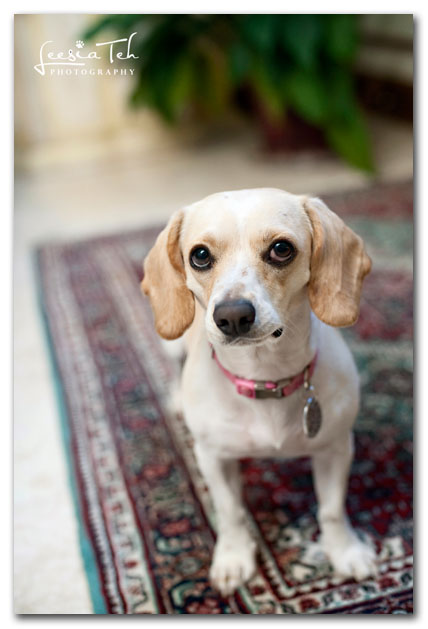 I think Lottie knows something we don't know…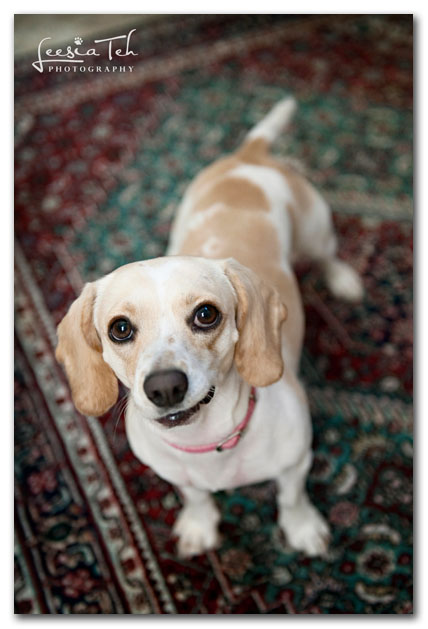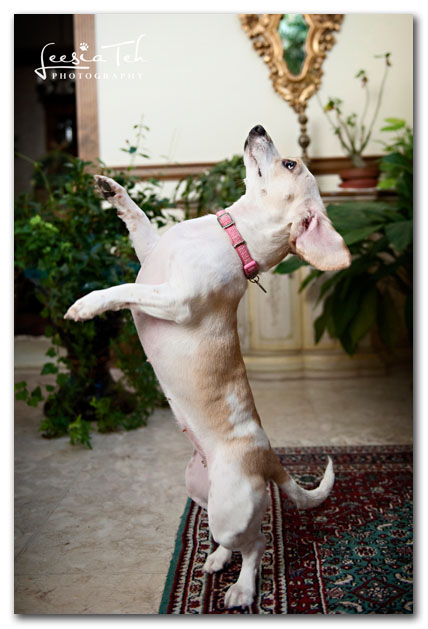 Of course we had to sneak in a few with her Christmas bow!