I can't believe it's already been a year since I last saw Mora! I photographed her last April when she just 11 weeks old for her first Puppy Package session – now she's over a year old and quite the gentle giant. She is a social butterfly and was eager to greet every passer-by; babies, dogs, cats – she loves them all. She's obsessed with fetching sticks (or a branch, in her case!), and when those aren't available she'll settle for a ball.
Even though she's all grown up, she hasn't lost those sweet, soulful eyes she had as a puppy, or her infectious zest for life. One glance and she'll have you rubbing her belly or scratching her ears. And there's nothing you can do but laugh when you see her impression of a bucking bronco to express her excitement that it's playtime. I adore her.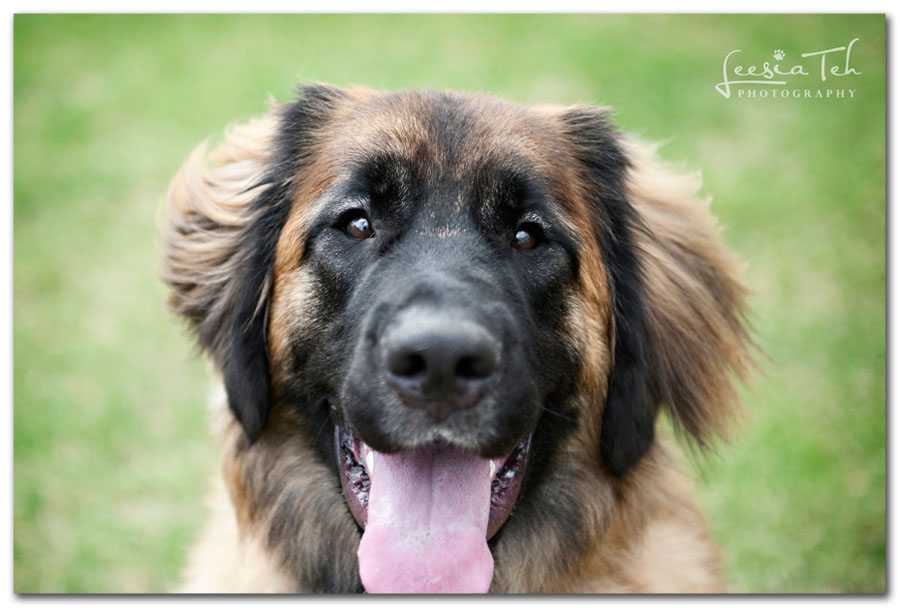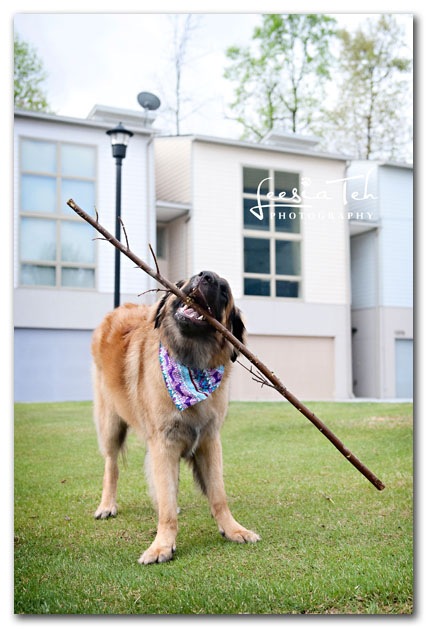 This little guy stopped by on his way to the car and Mora begged him to play.

Mora wants so badly to be best friends with her big sister Mookie!

One of Mookie's favorite pastimes: licking the bannister.