Austin is a handsome seven-year-old English Cocker Spaniel whose nickname is Velco, as he is always by his mom's side. In all these photos, it looks like he's posing away like he's in a furniture commercial (he and his mom have a bee-yoo-ti-ful home!), but she's just slightly out of the frame in each one. He has amazing eyelashes, and lovely unusual coloring – blue roan with tan.
He was very excited to have all the attention on him for a full two hours, and you could tell – he would hop up on each piece of furniture without us asking and start posing away like a pro. He also loves his doggy door and was so proud of himself that he was prancing in and out of it like he was doing a demo! I had so much fun getting to know him and his mom, who have a wonderful bond.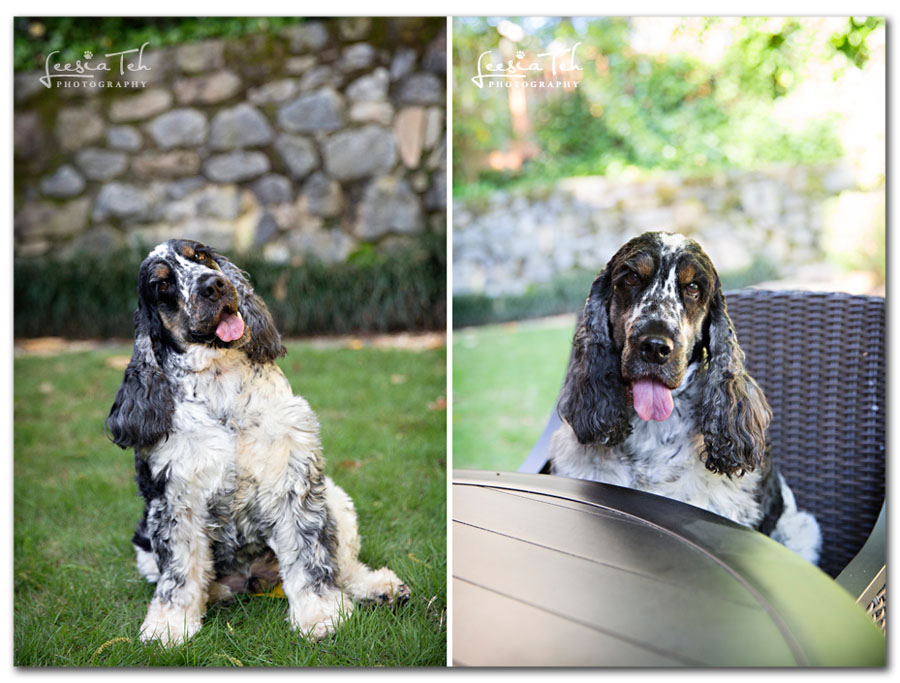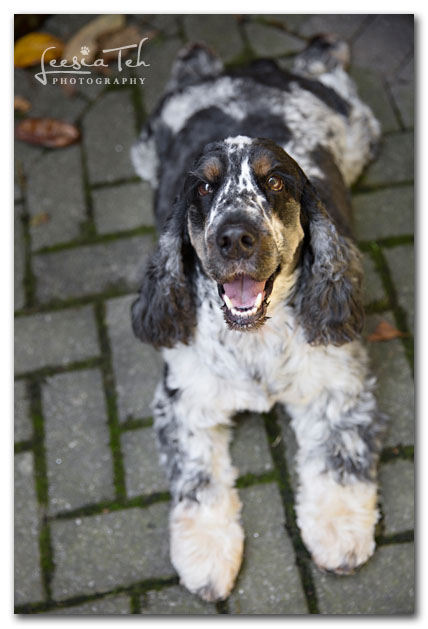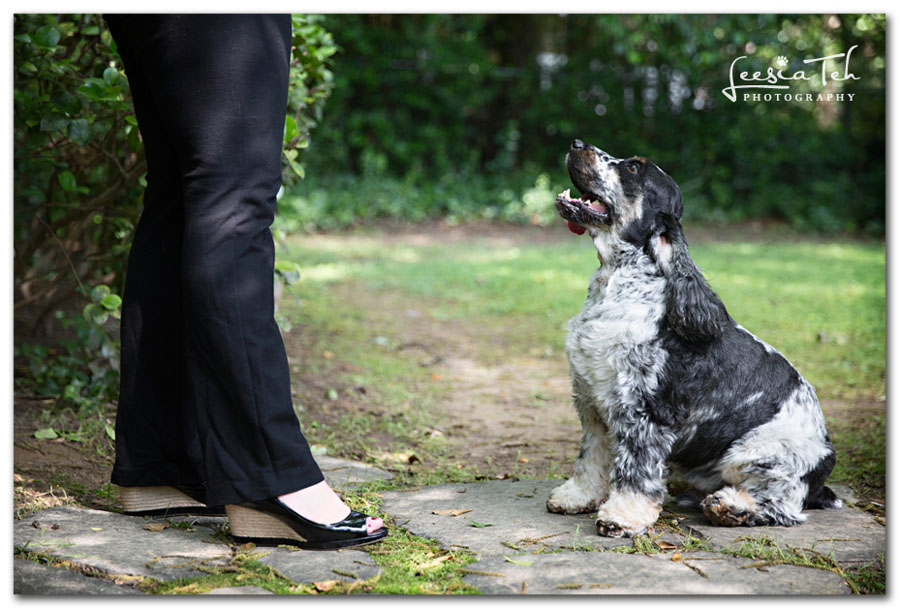 These last images tell the story of a typical day in Austin's life: watching his mom get ready for work, then going to his favorite window to watch her go and also await her return. Then he naps on the couch and greets her at the door as soon as he hears the tell-tale signs of her homecoming!