Ellijay and Knuckles are a pair of handsome and very laid-back brothers who were rescued a few months apart from each other when they were just puppies. Knuckles, the blond terrier mix, was found in a rental home after the tenants moved out and abandoned him there at only three months old. After adopting him into their family, his mom wanted to add a second dog, but her husband thought one was enough. They were actually arguing over this very issue as they were driving back from a trip to Ellijay, but just as her husband was declaring "No more dogs!", he had to slam on his brakes because in the middle of the road sat a tiny, fluffy brown ball of fur that looked like a baby bear.
Of course they were wise enough to accept that the universe was telling them something. 🙂 They took in the little guy, with a cut on his head and a broken rib, and named him Ellijay. He was terrified of people and it took him months to settle in – but with Knuckles it was love at first lick. When they met they immediately bonded and have been inseparable ever since. Knuckles showed his little brother how to love and trust his new family, and ever since then they have been living the life. Now, after a decade of trips to the lake and mountains, Knuckles is twelve and Ellijay is eleven. Ellijay was just diagnosed with cancer on his leg and will be undergoing treatment soon.
Knuckles is very attentive to his brother's needs and doesn't leave his side. He is quite the stoic, serious gentleman, but it's still easy to see how much he loves his brother. Without knowing Ellijay's history, you would never know he had been skittish and fearful at the beginning. Nothing phases him now – not even a stranger with a camera and a big silver reflectors! He is a loving, trusting, beautiful boy who has such a unique look. We think he's part Golden Retriever and part Chesapeake Bay Retriever, the latter for the texture and color of his fur. To me he looks like a chocolate Golden Retriever, if ever there was one!
Please send lots of love and positive thoughts to Ellijay's family as he begins treatment. We're pulling for you, sweet boy!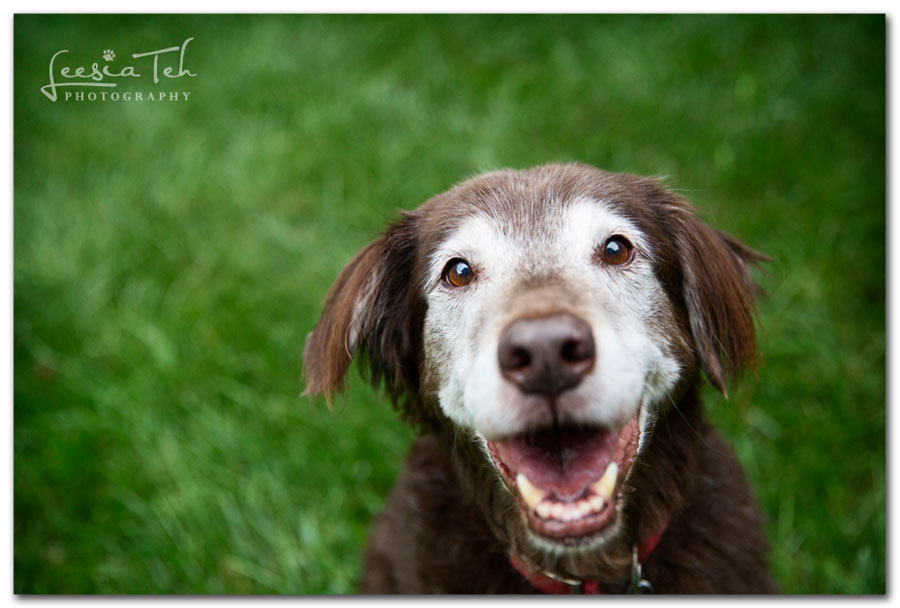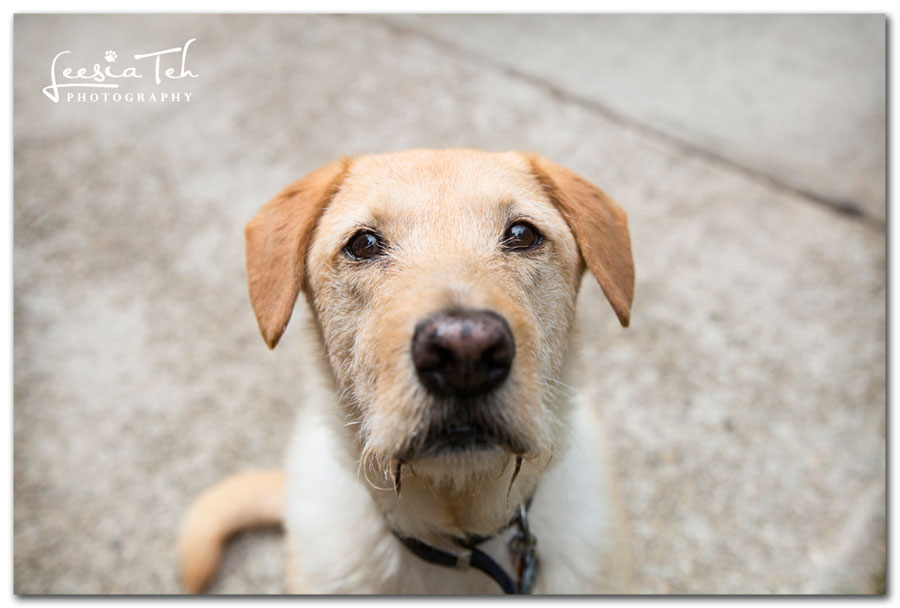 Ellijay was so determined not to miss anything during our session that he started to doze off while sitting up!