I don't usually post personal images here on the blog since I like to keep the focus on clients and don't want to get carried away with too many pictures of my own crew, but I am having so much fun with my latest foster kittens I couldn't resist! I was archiving images and found SO MANY pictures of them I had to share just a few. So – fair warning – this is going to be serious kitten overload! (I feel like one of my clients trying to whittle down my favorite images from a gallery, lol!)
The orange tabby is Kennex, the orange and white is Dorian, and their calico sister is Valerie. (Extra points to you if you know those names from a canceled-too-early tv show!) They came to me only three days old, about three ounces each, with their ears tucked and their eyes closed. They took to the bottle feeding well and are now nearly two pounds at seven weeks old, and they'll be available for adoption very soon through Atlanta Pet Rescue & Adoption.
I love every kitten (and dog!) foster who comes through my home, but when I get them so tiny, there's always a little extra bit of obsession on my part as I get to keep them for longer and see them go through so many stages of growth. But I will be so happy to see them find forever homes soon and then be able to take in another group that needs me!
Here they are when they first arrived, then at about four weeks old: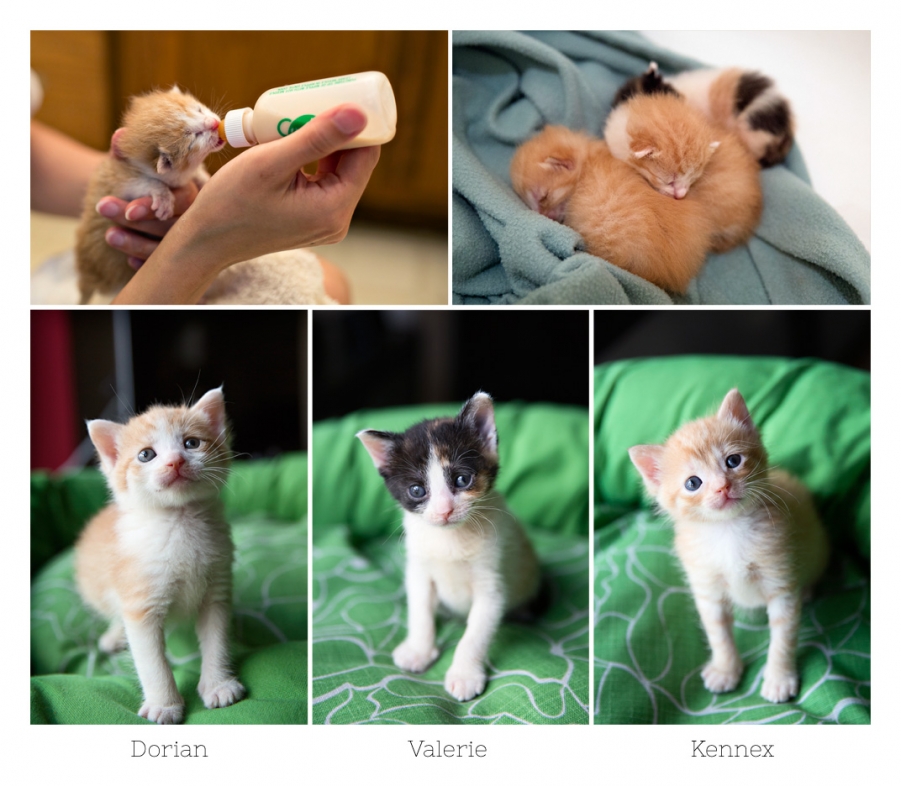 Then around six weeks old: These next few with my legs in the background were part of a fun impromptu exercise when they fell asleep on me – how many different images can I create if I only have one lens, and can't move my subjects or the lower half of my body?!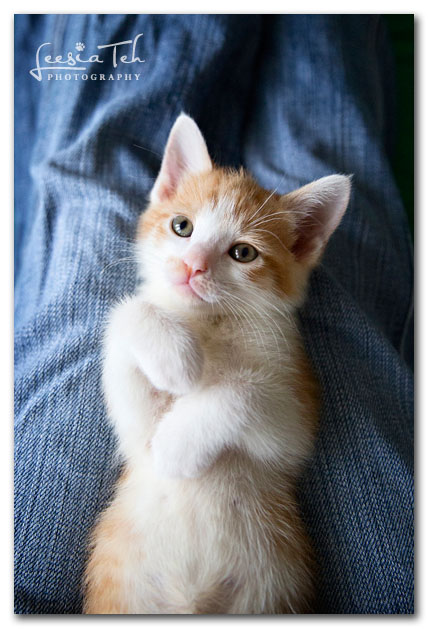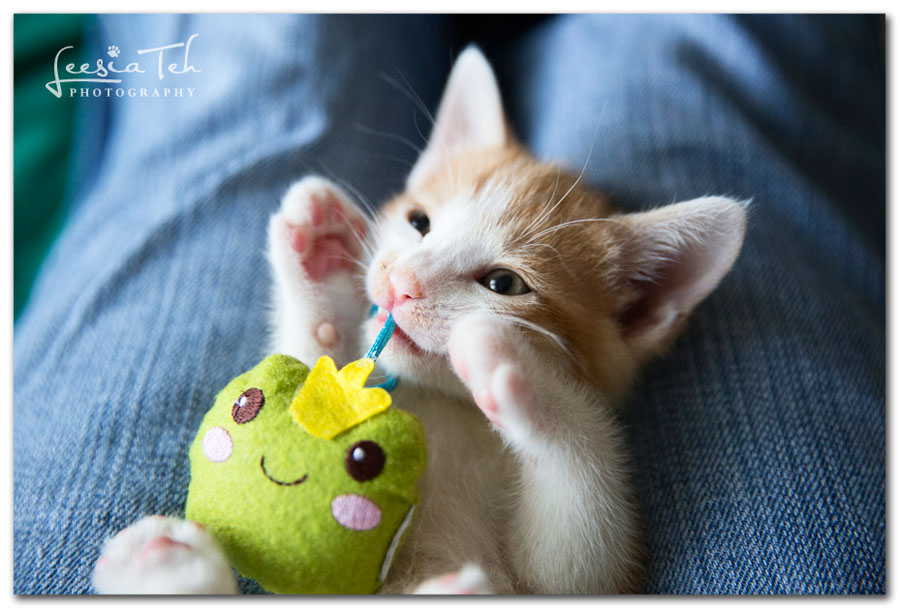 Dorian's expression here cracks me up! "Really? More photos?"

(Don't worry, they never play in the blinds unattended!)



When they fell into the deepest part of their slumber, I was able to shift them off my lap and get some cute sleeping photos. Kennex is the most energetic of the bunch, so he let me snap one quick photo of them all snuggling together before he woke up, but Valerie showed off some of her best sleeping poses.






Typical Kennex! If he's awake and no one else is, he runs around trying to get everyone riled up again so he can have a playmate again!