I photographed Fernando and Robbi five years ago, when they were just six years old. Now the brothers are eleven, but still dashing as ever. Robbi still loves to ham it up for the camera, with his adorable head tilts whenever you ask him a question, and Fernando is the soft-hearted boy who takes everything very seriously. Even though he often looks quite solemn, he has the most charming little smile where his bottom teeth peek out! Fernando has recently been diagnosed with cancer, but underwent surgery like a champ and is responding well to chemo. Please keep him in your thoughts and send lots of positive energy his way.
Fernando and Robbi love to snuggle and they don't need to be on a leash because they are always by their mom's side, ready for the next adventure. And oh, what a life they have! Fernando has regular cocktail parties for his many fans to help keep his spirits up, and they have lots of doggie friends in the building for playdates galore. They have a balcony perch in their beautiful urban loft so they can watch all the birds and squirrels happening by, but most of all they have an amazing bond with their mom, who loves them dearly.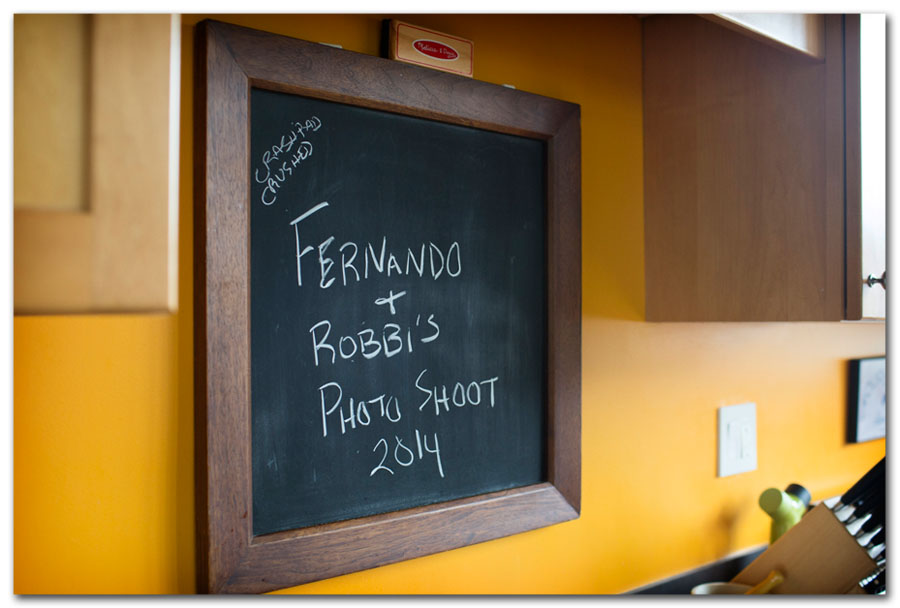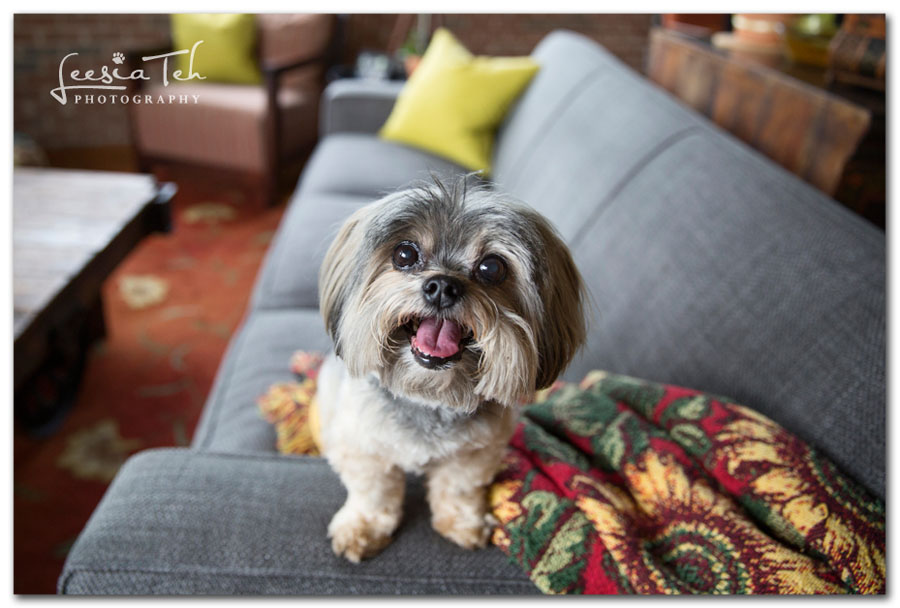 Here's that little smile. Love!!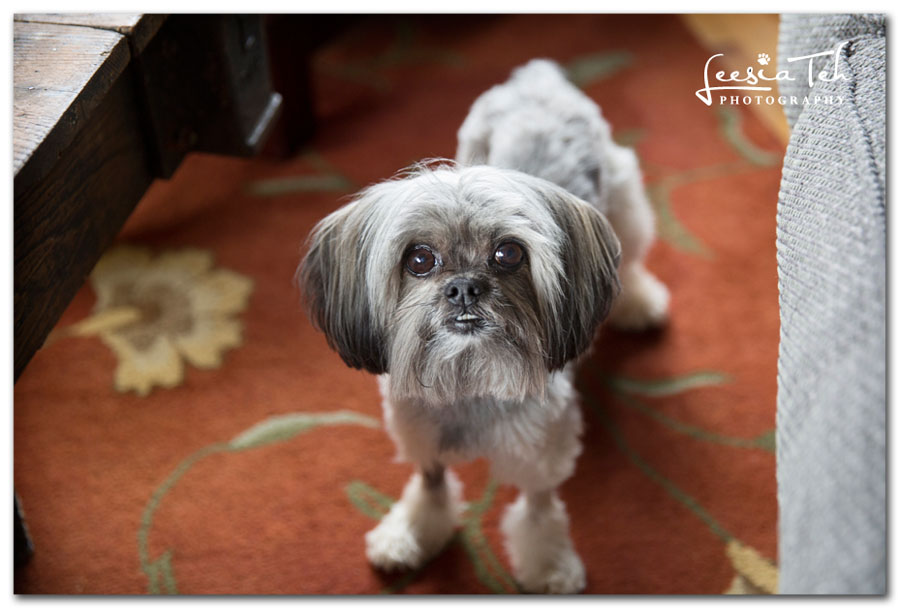 Sporting the cool guy 'do: