What a better way to start the year on this blog than with photos of one of my fosters? 🙂 Dizzle is a special girl – while I have fostered all kinds of cats from orphaned day-old kittens who required round-the-clock feeding, and ferals who don't want to be touched, Dizz is my first disabled foster. She ended up in Fulton County Animal Control at only six weeks old, unable to use her back legs. The scuff marks on her feet suggested she'd been hit by a car.
Atlanta Beagle Rescue (of all rescues!) was the only one to step up, and they worked with the amazing folks at East Atlanta Animal Clinic to diagnose and treat her injuries. We found that she'd also been deeply bitten by an animal in her lower spine and developed an infection, which might have also been contributing to the partial paralysis. With laser therapy and daily physical therapy exercises, over the past five months Dizzle has regained some strength in her back legs. Now she can not only stand on her own, she has her own unique way of walking!
Dizz has been a feisty, playful girl from the very first day she came to my house. She loves toys of all kinds and especially loves chasing and wrestling with other young cats. You wouldn't believe how fast she can move, and how high she can climb! There are some days when she wants to play a lot more than she wants to cuddle, but it makes those cuddling moments all the more special. When she's in the mood for affection, she has a deep and melodious purr and loves to make biscuits (while considerately keeping her nails in, of course. :p).
Now on to the practical bits for potential adopters: Dizz is spayed, combo-tested negative for FIV/FeLV, and she's current on vaccinations and flea preventative. She can use the litter box most of the time and won't need too many modifications – just some strategically placed beds in places she's likely to jump down onto and some easy-entry litter boxes. She is about seven months old now and based on the x-rays and exams, doesn't require any more treatments or therapies at this time. She does very well with dogs and while she takes a bit to get used to new cats, she loves to play once she's comfortable. She's not afraid of children, but she would do best with older children who would understand how to be gentle with her.
If you're interested in meeting Dizz and possibly adopting her, get started HERE by filling out an application!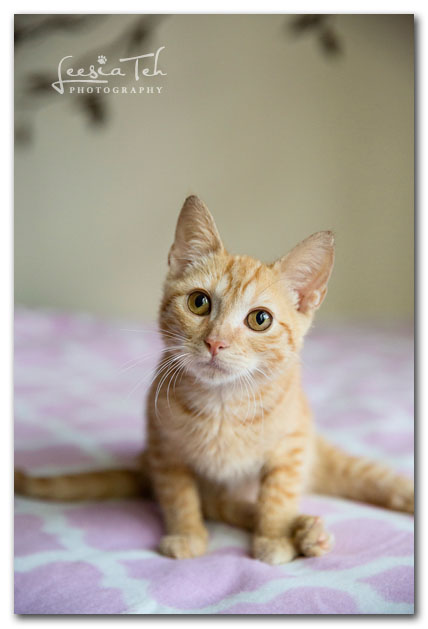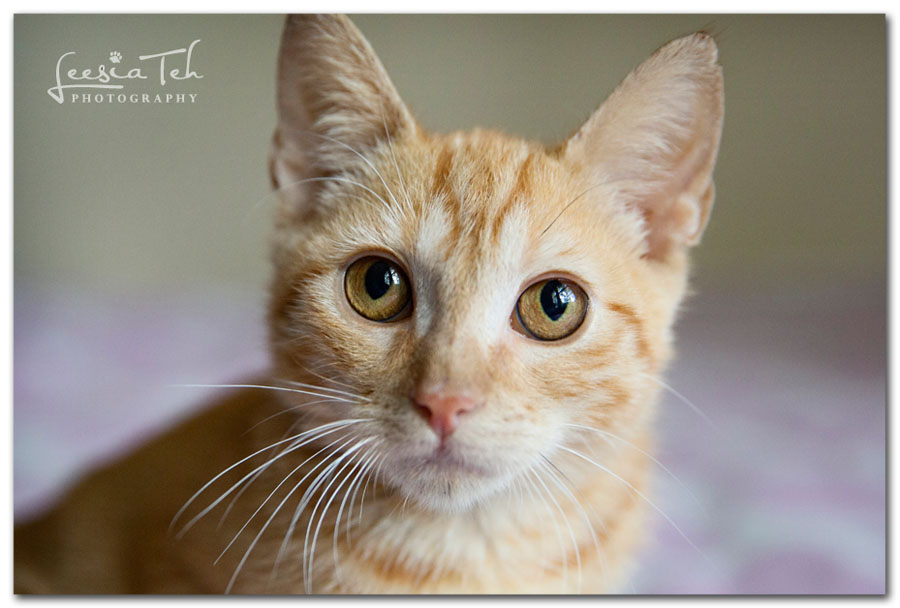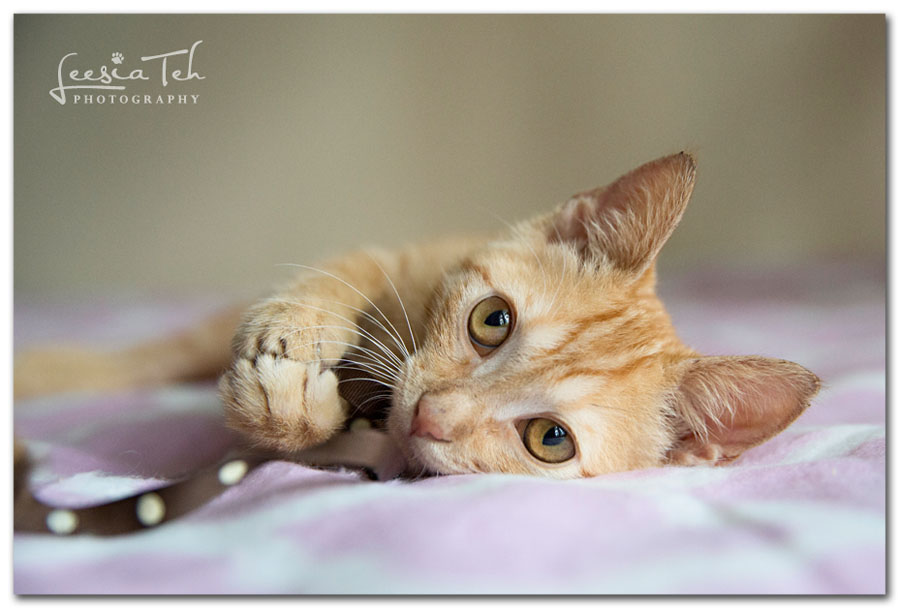 Here was Dizzle at Fulton County AC before she was rescued:
And Dizz now!! <3