Tinsel, Spruce, and Keepsake are ridiculously adorable Australian Shepherds who were born on Christmas Day, hence their festive names. When I met them they were nearly eight weeks old, plump and fluffy and constantly on the move. Honestly, words will not convey their scrumptiousness, so I won't even bother to try. Pictures are better, but still not quite the real thing…hopefully you'll get the faintest whiff of puppy breath and hear that little puppy squeak while you're looking at these!
(So as not to give puppies all the attention, I've included some of their older housemates throughout this post, as the adult Aussies – and one Border Collie named Pi – are stunning in their own right!)
Tinsel (the female of the trio):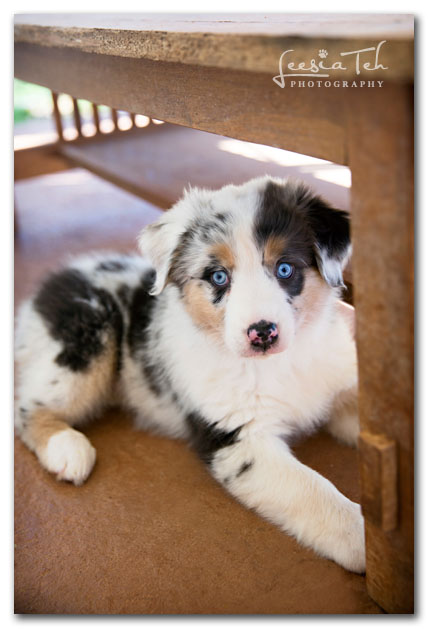 Keepsake: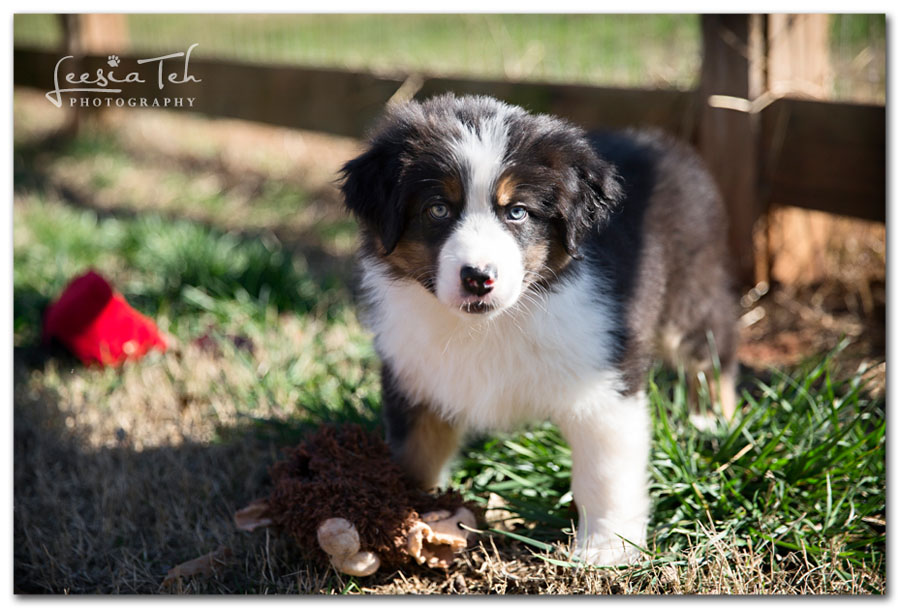 and Spruce!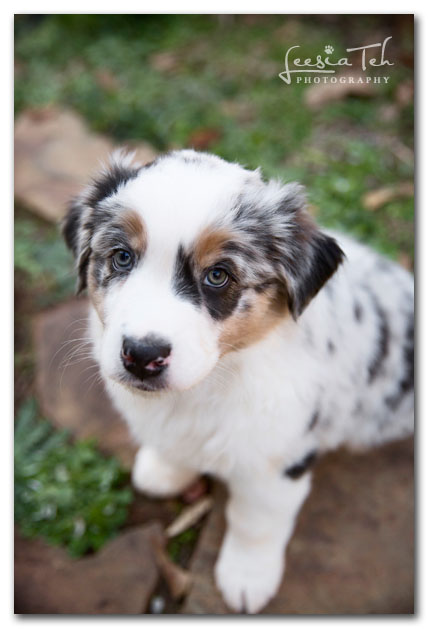 Big boy Rowan:

Sweet gentleman Brinkley:

Frisbee pro Jonah:

And four-month-old Pi the BC!


Getting an early start with agility!