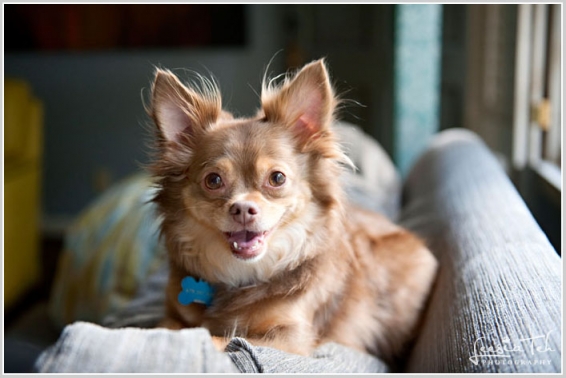 If you are interested in booking a session, complete the application form here. Since I receive more requests for sessions than I can accommodate, submission of an application does not guarantee a session. If there is an available opening, I'll be in touch to answer any questions you may have before we settle on a date.
Once we're in touch, we'll talk about your fur babies and where you'd like the session to take place. The majority of sessions take place in and around your own home or at your favorite park, where your pet is most comfortable and likely to show me the sides of them you see every day.
The day of your session, we will play, fetch, catch, and rest (and whatever else our model is in the mood for!) until I know I have a great variety of images for you. I strive to capture real emotions and natural expressions, so my approach is very relaxed and unrushed.
Once your online slideshow and gallery are ready, you'll have two weeks to place your order. When your pictures arrive, sit back and enjoy your images, share them with friends, family and co-workers, and marvel about how you never knew you had such a star model (or models!) living with you all this time!