Session Rates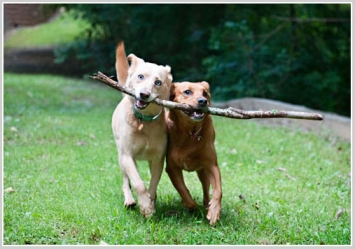 Sessions are booked by application only. If you would like to apply for a session, complete the application form here. If your application is accepted, the session fee is $250 on weekdays and $350 on weekends, which includes:
-photographer's time and talent (there are no time limits placed on the session, but a session generally lasts between 1-2 hours)
-meticulous post-processing and retouching of images in the digital darkroom
-two-week private online viewing gallery and slideshow
For homes with rescued pet(s) adopted through any charitable organization, your session fee will also include an 8×10 print or two smaller prints of your choice!
Additional pets living under the same roof can be added for $50 each. If over 30 miles of roundtrip travel is required, a mileage fee of $.70 per mile will be assessed.
Prints & Products
Collections begin at $500, but because each session is unique, collections are optional and items may also be ordered a la carte with no minimum purchase requirement. (A 5×7 custom print ordered a la carte starts at $35.) Fine art gallery wrapped canvases, greeting cards, coffee table books and other items are also available.
Please contact me for a detailed custom product guide and price list.
7% sales tax is applied to all print and product orders for Georgia residents. Credit cards, checks and cash are accepted.
Digital Files
A web-friendly, non-printable CD of all images presented in your online gallery is complimentary with any print order $500 or above. These image files are intended for on-screen viewing only and are often used as computer backgrounds or shared via email or Facebook.
A high-resolution, printable (up to 5×7) CD of your online gallery images is available for $500 after a $1000 print order minimum is met. Single digital files (released for personal printing up to 5×7) are $75 each.
Puppy/Kitten Packages
This option gives you the opportunity to document the cutest stages of your puppy or kitten's growth with two sessions in their first year. We'll schedule the first session as early as possible (8-12 weeks old is ideal), and the second when they are 12-14 months old.
The package is $450, which includes two weekday sessions and one 8×10 print from each session. (Additional charges apply for weekend sessions and additional pet siblings.)
Please contact me as early as possible with these inquiries as the puppy and kitten stages are so fleeting and over before you know it!
Visit the Puppy Packages gallery to see previous puppy models.